Teaser Tuesday is a weekly bookish meme, hosted by MizB of A Daily Rhythm. Anyone can play along! Just do the following:
• Grab your current read
• Open to a random page
• Share two (2) "teaser" sentences from somewhere on that page
• BE CAREFUL NOT TO INCLUDE SPOILERS! (make sure that what you share doesn't give too much away! You don't want to ruin the book for others!)
• Share the title & author, too, so that other TT participants can add the book to their TBR Lists if they like your teasers!
My Teaser: The Invisible Library by Genevieve Cogman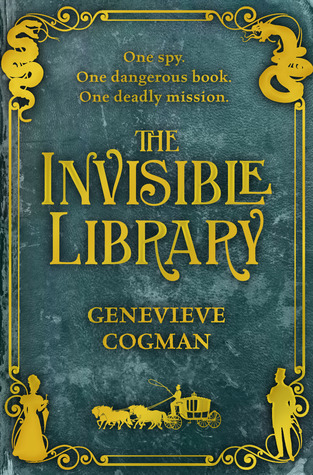 Kai settled his fists on his hips and looked at the posters.

"Tell me", he said, "are there some people round here who can't take a hint?"

(p. 44)
So far, The Invisible Library has been quite boring. At least, that is how I feel. I'm only roughly 50 pages in, but the conversations are seldom and not thrilling to read. It's like the characters don't yet know how to communicate with one another or what to say, really. I hope this will get better as I read on, though, because the plot sounds amazing!
What are you reading at the moment?
Let me know! 🙂
Yours, Tabi♥